DMP60 series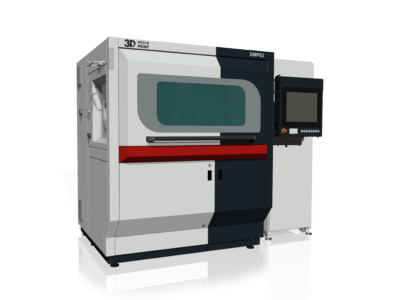 The DMP60 series is the current machine generation for Micro Laser Sintering. Requirements from industry and universities have helped us to develop this enhanced system.
Choose the one that fits your needs best:
DMP60: The cost efficient machine for R&D and Universities. It processes nonreactive materials only.
DMP63: The most common of our machines. It serves the highest productivity for nonreactive and reactive materials. Included is a zero-point clamping system for easy post processing with highest accuracy based on industrial standards. Also with a high power laser option available for processing of high-melting materials.
DMP64: If you need superior detail resolution < 15 µm, the DMP64 is the right choice. It sets the pace with best detail resolution, accuracy and surface finish. It is also equipped with a zero-point clamping system and processes reactive materials too.
Main specifications:
Infrared Fiber Laser
Layer thickness 1 µm to 5 µm
Inert Argon atmosphere
Air locks and Rapid Transfer Ports
Processing of highly reactive materials
| Machine | Building platform | Resolution | Atmosphere | Laser | Zero-point clamping |
| --- | --- | --- | --- | --- | --- |
| DMP60 | Ø 60 mm x 30 mm | < 30 µm | purged gas | 50 W | no |
| DMP63 | □ 60 mm x 30 mm | < 30 µm | purified gas | 50 W (70 W) | yes |
| DMP64 | □ 60 mm x 30 mm | < 15 µm | purified gas | 50 W | yes |
Ø = Circular building platform
□  = Square building platform