Case Studies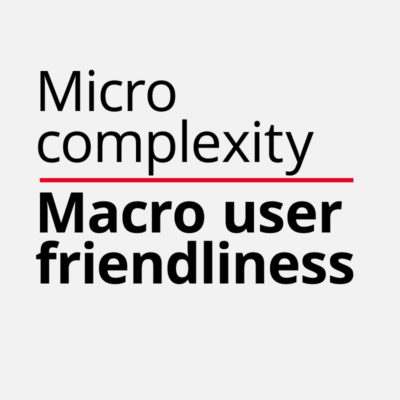 Additive manufacturing technologies offer unique possibilities to create innovative products. By comparing conventional and additive manufacturing technologies, a function-driven redesign of products is often beneficial. In particular, the Micro Laser Sintering provides a high level of accuracy and detail resolution of the desired micro parts. The case studies of 3D MicroPrint GmbH illustrate innovative solutions for various applications which demonstrate the exceptional potential of the Micro Laser Sintering technology.

Case study lattice structures
Lattice structures are used to reduce weight without sacrificing the stability of parts. Micro Laser Sintering enables unique design possibilities. [...]

Case study grabber
Grabbers are used in numerous branches from medical technology to aerospace. With additive manufacturing the difficult assembly of the filigree items is eliminated. [...]

Case study watch
Foundation of a high quality watch making is the high accuracy of manufacturing processes. For selected components we examined the applicability of Micro Laser Sintering. [...]

Your case study
Do not hesitate to ask us for your customized case study.

Case study Frauenkirche
A big challenge for additive manufacturing technologies is the miniaturization of structures. Our 3D printing systems have an exceptional high accuracy and enable high resolution details. [...]